칼럼
마하나임바이블트레이닝센터를 통해 얻은 하나님의 간증과 이야기들이 있는 곳입니다. 자유롭게 이야기를 풀어보세요.
MCC Letter & Testimony
Author : Mahanaim Date Posted:2010-09-17 16:31:42 Views:746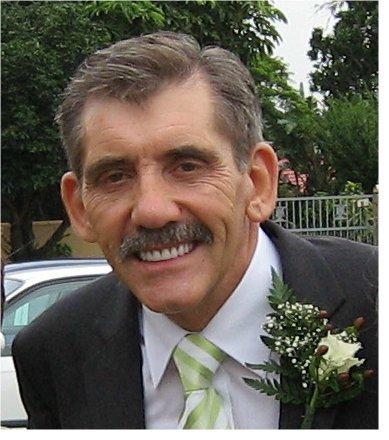 I grow up in a traditional Afrikaans (Dutch) family could not even speak English very well. Although as the name of Christians my father was an alcoholic, so I did not have a very good childhood. On the other hand my mother was very devoted to her family; I was lost and lived a life of sin. When I look back I can see that on many occasions God spoke to me through circumstances to change my life.
During 1975 when I was 28 years old, I started to listen to the call of God and became a Christian, changing outwardly a lot, stopped smoking and drinking alcohol etc; I did many good works for God in the church, yes I worked hard to earn my salvation. But never had true peace and real assurance that all my sins are forgiven, in my search for truth I visit many churches, and even changed my church where I worship several times, from very traditional conserved to extreme charismatic.
It was in May 2009 in Durban I met with pastors from Good News Mission, and attended meetings held by Pastor Jong Soo Yoon and pastor In Su Heo, through their bible teachings I realized I was still a sinner and needed to be forgiven completely, and started to understand and believe full truth of the bible.
I started to attend Mahanaim bible college in Johannesburg, and it was during one of these classes I realized exactly what Jesus did for the whole world including me, when He took all my sins past, present and future upon Himself when HHhHe was baptized by John the Baptist, and later paid for it in full on the cross at Calvary.
Now Rom 8:1 is my testimony.
There is, therefore now no condemnation to them which are in Christ Jesus, who walk not after the flesh, but after the Spirit.
By His grace alone
Mahanaim Cyber College experience testimony
Thank you so much for this opportunity to share my experience with Cyber College.
I am so thankful to the Lord for guiding me, and made it possible to be able to be part of this wonderful college.
What I like about the lectures is that I can choose a time to that suit my circumstances,
so I can watch the lectures, without interference.
Watching these different classes has enriched my life so much, and made me realized how wonderful the word of God is, that He gave to us through the bible, and that He wants everyone to understand the bible truths fully, without adding a person's own thoughts or church dogma, what I found through these lectures is the pure gospel.
I am so thankful for all of the professors that are willing to be used by God to guide us through the scriptures, to really understand the heart of God, and see His plan for my life.
All the lectures were so good; it was exiting to walk with the lecturers through the pages of the bible, and even the testimonies. Is very encouraging.
I have spoken to some people that have been through some theological institutions here in South Africa and complained about church history, they had to take and that it was so boring.
But on the other hand I enjoyed you lectures on Church History so much, I found it so interesting, and encouraging. It has changed my way of thinking a great deal.
The Lord has given me some opportunities to share the gospel and the real bible truths to a couple of people. What I found before I had the knowledge and bible truths I gained through this college, it was so burdensome for me to try and share the gospel with other people, but now it is a joy when I can share the good news.
I think Mahanaim Cyber College is a must for any person who is seeking for the real bible truths.
I can't wait to start the second semester.
| | |
| --- | --- |
| Ma Mya Eliza | your english writing is so beautiful and your testimony is nice. 2011-02-22 10:17:33 |