칼럼
마하나임바이블트레이닝센터를 통해 얻은 하나님의 간증과 이야기들이 있는 곳입니다. 자유롭게 이야기를 풀어보세요.
My name is Mohan Bista.
Author : Mahanaim Date Posted:2010-09-10 02:30:28 Views:745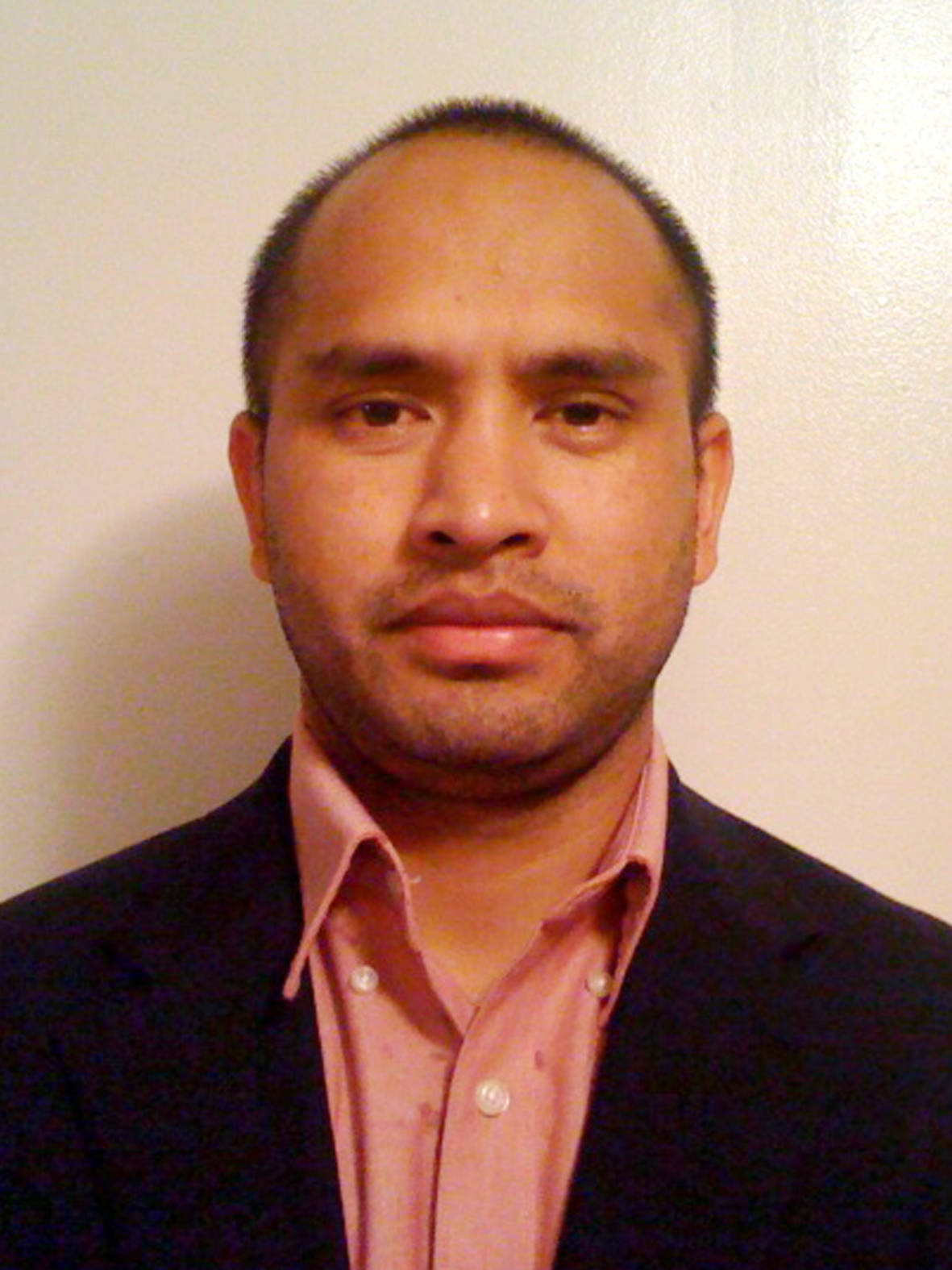 My name is Mohan Bista. I have been living in New York now. I am fully convinced now that God has led me to USA. I was a very religious person back in Nepal. Going to temple every single morning and taking a fast once a week was my regular routine. I have taken couples of meditation and spiritual training on Buddha's philosophy. Being honest, helping to others, harming no one, fearing God, fasting, meditating and not doing any bad things was my doctorial of spiritual life. I was regarded as good person in the society but they didn't know how wicked I was inside my heart. My gurus (spiritual teacher) would explain their experience with God and the process to have relation with him. I tried very hard to maintain whatever they told but I couldn't feel any kind of divine experience. I had a sort of doubt on them although I had some hope too. My evenings would end with violence and alcohol and my morning would start with prayer and fasting. I was living a double standard life although I tried to quit my evil life style. Christians would hate our God (Hindu God) so I had a heart of hate towards them. Nobody came to preach the Gospel to me and I was not interested either however I had a weak interest to read the Bible and tell them where you guys are wrong.
When I came to America, it was new place to me and new friends as well. Friends who lived in my apartment would go to Church on Sundays, I also followed them. I consulted with the Pastor and I read the Bible from beginning to the end. I found nothing interesting on it. I attended that church almost one year with them, not by my will but by their force. I would fall asleep during the sermon time because I really didn't want to go to church.
When I met Good News Mission Church, a pastor taught me some verses from Bible. It opened my eyes and my ear at the same time. He taught me from the Book of Isaiah 55:8; "For my thought are not your thoughts, nor are your ways my ways, says the Lord." I found all the ways which I was practicing to have relation with God was completely wrong. I came to realize in my heart that I should forsake my ways and thoughts no matter how scientifically, practically and wisely correct they are. My efforts crumbled down when I read the James 2:10; for whoever keeps the whole law but fails in one point has become accountable for all of it. I saw my heart and God's heart were clearly different.
Bible tells us that our hearts are under Satan's domain because this world lies under the power of evil one (1 John 5:19). Satan is so crafty that he leads us every time but refrain us from acknowledging the truth. Jesus Christ has said in John 8:32; "You will know the truth, and the truth will make you free". We believe that we are free but Word says we are not. We are living in the world but God wants us to live in the word. The World represents our body and the word represents our spirit. We take care of our body; prepare house to live and food to eat. We have never thought about the spirit which is a part of God that dwells within us. Satan has kept us from hearing the truth Jesus said. Paul stated the true heart of human in Romans 7:14. For we know that the law is spiritual; but I am of the flesh, sold into slavery under sin. I do not understand my own actions. For I do not do what I want, but I do the very thing I hate. Now If I do what I do not want I agree that the law is good. But in fact it is no longer I that do it, but sin that dwells within me, that is in my flesh. I can will what is right but I cannot do it. For I do not do the good I want, but the evil I do not want is what I do. Now if I do not want, it is no longer I that do it, but sin that dwells within me. In verse 24; "Wretched man that I am! Who will rescue me from this body of death? Thanks be to God through Jesus Christ our Lord!" He has revealed the right solution of this greatest problem of world in Jesus Christ. Jesus stated in John 14:6; "I am the way and the truth and the life. No one comes to the father except through me." We are all human beings trying hard to go to our father ourselves. We are trying hard to do good and trying hard not to do bad deeds.
Every human is led by spirit either spirit of God or Satan. Jesus said in Matthew 12:30; "Whoever is not with me is against me, and whoever does not gather with me scatters." Whoever is not inside Jesus is a servant of Satan. The Servant is obligated to work for master, not for himself. Jesus is a ship of Noah, whoever enters in this ship will be saved. Jesus is the light of every heart. If you walk in the darkness you definitely need light to move. People who are not in the Christ they have taken the guidance of Satan. Satan is leading them through false religion belief, alcoholic habits, drugs, and so on. We should hear the truth Jesus spoke, the truth that indeed makes us free.
The good news that Jesus Christ has proclaimed by his blood is the only one news that God wants us to hear. Jesus washed all our sins on the cross and made us holy and righteous. This is the assurance of Salvation by faith in blood of Jesus for our eternal life. Good News Mission is the one institution who is preaching the true Gospel for God's Kingdom. Although some churches and people persecute them as heretic or colt, by the eyes of God through Bible, they are dedicated for faith on God. God said in Deuteronomy 18: 18; "I will raise up for them a prophet like you from among their own people; I will put my words in the mouth of the prophet, who shall speak to them everything that I command." GNM only preaches words from the Bible which is the true words of God. Words of God and words of human must be clearly different. If we listen to words and those words do not bring any changes in our hearts then that means those words are not true. Good News Mission is preaching words which could change hearts amazingly. Hebrews 4:12 states: "Indeed, the word of God is living and active, sharper than any two edged sword, pricing until it divides soul from spirit, joints from marrow; it is able to judge the thoughts and intentions of the heart." If words enter in to the heart, it starts changing the heart immediately. Those people who say Good News Mission heretic, in reality they are taking the words only in their mind not in their heart. Bible was written by guidance of Holy Spirit and Spirit belongs to heart not knowledge and flesh. A person can only understand and describe the Words correctly by the grace of Holy Spirit. Grace comes by faith and faith builds up through true repentance. I have listen so many other pastors preaching with the same Bible, but when pastors from Mahanaim Cyber College (Good News Mission) preach, the Words become alive in my heart. I can realize the heart of Pastor Ock Soo Park; I didn't wish to help them live a better life, nor did I wish to tell them to get rid of their bad habits. I only wished to implant the words, "Jesus Christ shed blood for you, in their hearts." (Taken from website) They reveal differences of God's heart and the heart of humans. When we see ourselves through God's eye, we can see a clear picture our dirty and filthy heart.
By the grace of God and through the true servants of the Words, I have found my actual situation in spiritual world and got saved by the blood of Jesus. I can proudly say that I have received what I am supposed to have in this life. Jesus told me that I am righteous and holy. My body is a temple of living God. I have died because of sin and I was born again to be servant of God. Now my days starts with praying to God and ends with thankfulness to his grace. I try to speak with people about their spiritual life and tell them the Good News that their sins are already forgiven. I have a prayer every time with God to appoint me as servant for His precious Gospel till the end of my life.
I would like to highly recommend everyone to check out his or her own status of spiritual life in Bible and fellowship with our pastors who have dedicated their lives to spread true Gospel of Jesus Christ to the end of the world.
Mohan Bista
1st Semester Student
| | |
| --- | --- |
| Ma Mya Eliza | thank you 2011-02-22 10:18:24 |