칼럼
마하나임바이블트레이닝센터를 통해 얻은 하나님의 간증과 이야기들이 있는 곳입니다. 자유롭게 이야기를 풀어보세요.
Hello Everyone!
Author : Mahanaim Date Posted:2010-09-09 21:17:23 Views:826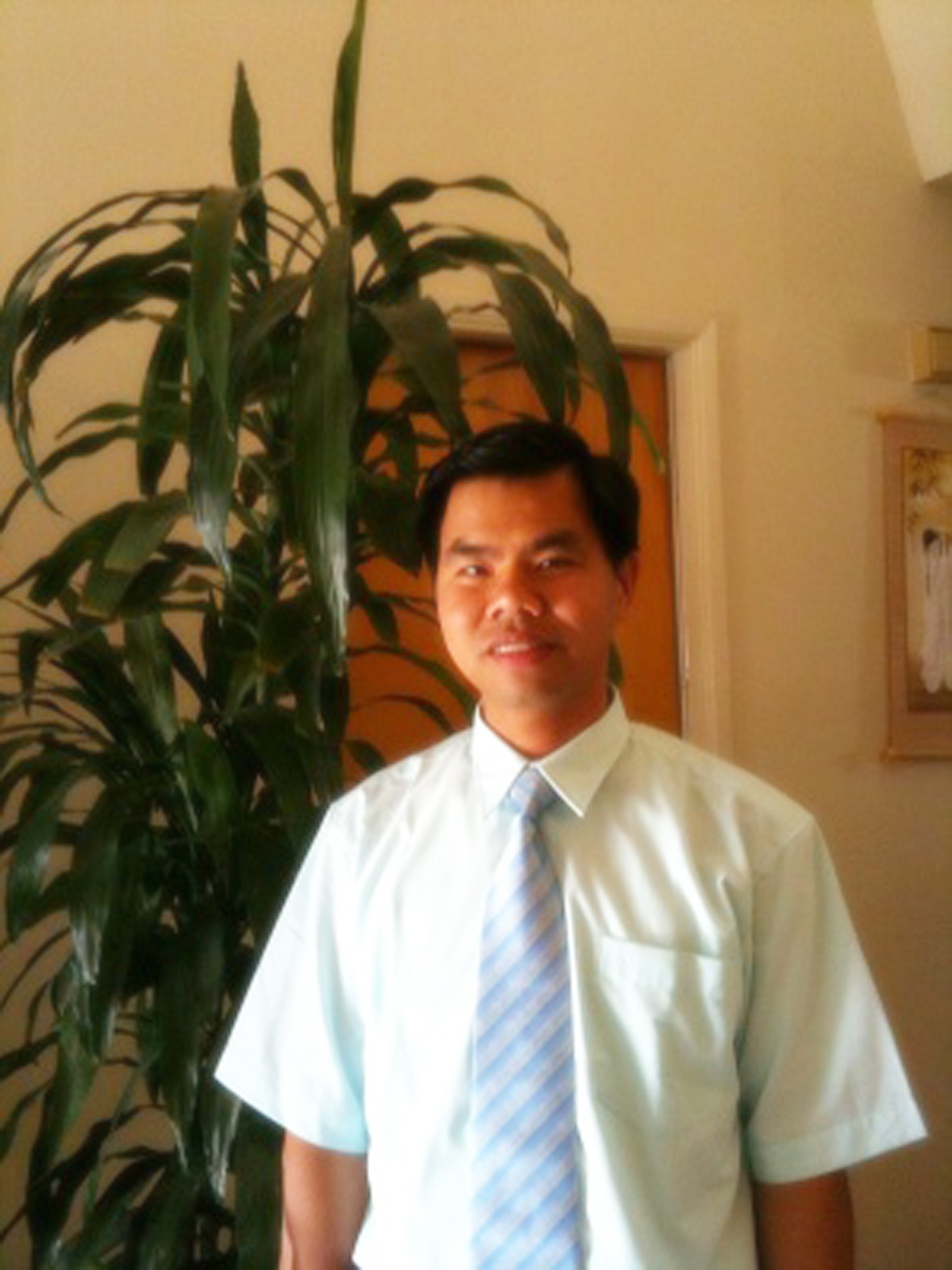 Hello everyone!
My name is Le Vinh Thuy, I am currently a student of Mahanaim Cyber College, I am living in Orange County, California, USA. I was born of flesh in Oct 1st, 1977, and while I was attending the retreat in Vietnam with pastor Oh Youn Hong I received the forgiveness of sin and was born again in April 8th 1998. I have a wife and 2 children; right now I am doing my spiritual life at O.C Good news Church, in USA.
By the grace of God, once I was listening to the greeting message from Mahanaim Cyber College of pastor Ock Soo Park, pastor said that many people received salvation but didn't know how to live spiritual life and didn't know how to preach the gospel which they received, I felt like the pastor had known all of heart, my situation and he is speaking directly to me, after listening to the message of pastor Ock Soo Park I believed that God has prepared the Mahanaim Cyber College for me. Right after that I applied for the Mahanaim Cyber College. God loved me and He had pity for my soul, so He opened the way for me then I was accepted and attend the Mahanaim Cyber College. Everyday when I was listening to all the lectures from all of the different professors, God blessed my soul so much, I said to myself, where in the world I can listen to these precious words from the true servants of God, even though how much money I have I can not buy these words in anywhere else in the world, the Words are so sweet, they are the bread for my soul everyday. These words made me deny my heart, and live a happy life.
Even though I received salvation for a long time, but I am still living under the control of my thought. Many times the thought I had made me suffer a lot, it made me worry, fear, I had a heart to protect myself, my family, my children, and I want to be recognize by others, I try really hard to live my spiritual life, many times I hear pastor Park said that spiritual is really easy and joyful, but it is not for me I felt so tired, I became slave of my thought again, I easily accept my thoughts more than the words of God. But after I attended the first semester of the Mahanaim Cyber College God opened the spiritual eyes of mine.
Right now I am not just understood about the Bible but I could feel the heart of God speak toward me in the Bible. When I accept the words of God in my heart I truly see that I am now living the blessing life, not because any situation has change but because the word has changed my heart, I am also stay in the same situation, but my heart not stay in there anymore, before I just complaint to God about myself, my wife, all things happened around me, I was tied down by the situation, I don't know about the heart of God, I don't know how much He loves me, He cares for me, He even sacrificed his only son for me, but I didn't fell the love of God toward me, once I was listening to professor Young Jun Park lectures about Genesis, he was talking about Roma 8:32 "He that spared not his own Son, but delivered him up for us all, how shall he not with him also freely give us all things?" I feel like for a long time I didn't know about the heart of God. I am also a father, I love my son, whatever I can lose but not my children, I can throw away all the other things like my job, my money ..V…V… but I don't want to lose my children, but on the contrary God He killed his only son for me, is that because I am worthy or anything special about me for God to do that? but I am just a sinner, evil human being, I am nothing, I always against God, there is nothings good in me, I really don't understand about God, how could God did that, I deserve to go to hell.
At that time God opened my heart, my eyes, I could see the heart of God flowed through my heart, the love of God cover all of my heart, God said to me not because any good things from me but because He is love, because I am inside of Jesus, because I came from him, I belong to him, He loved me unconditional, He loved me until he scarified his only son for me, what else can not he give to me? I believed that God did gave me everything; He is with me right now, everything belong to him is mine, I feel like I just need God, He become everything for me. After I received the heart of God, everything around me has changed, I love all things that God gave me, not only the good things but even the bad things happen to me, before that I just accept the thought came from me and stayed under the suffering, sadness, and hopeless but now I believe that God wants to tell me something through those hardships, by throwing my thought away and accept the word of God in my heart, even I am still in the same situation but I am not control by my thought and situation anymore but the word of God control my heart and the word of God give me too much hope, joy, and now I am living a happy life.
I would like to thanks to all the professors, they are the great servants of God, they taught me the living word of God, that word delivered me out of myself and brought me in to the world of Jesus. When I took all the classes and listened to all the lectures I could see that my spiritual eyes has opened, I could tasted the word of God like eating the inside of the watermelon, it is so delicious, but before that I just eat the outside of the watermelon, I just understand the word like a story, but now everyday I am waiting for a new lecture, I wonder what will the professor feed me today? I am waiting like a baby needs the milk of the mother. Even though how much I said, that is still not enough by word. I just want to tell anyone has the same situation like me, means we already received salvation but don't know how to live a spiritual life and preach the gospel of Jesus, those who still control by our own thought and live an unhappy life, we try to get out of the hardship but at last we still stay there. Let us go to Mahanaim Cyber College; the living word of God in Mahanaim Cyber College will solve the entire problem in our life.
I hope that the grace of God will come to all of us who will attend Mahanaim Cyber College.
| | |
| --- | --- |
| Ma Mya Eliza | Wow !that is so touching . 2011-02-21 15:54:29 |