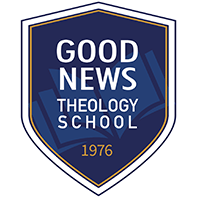 Greetings!
English and Spanish homepages of Mahanaim Theology School have been newly updated. From now on, please submit your application form to goodnewstheology.com. You can take classes in a better internet environment.
We apologize for the inconvenience, but if you are an existing student or a student on leave, please contact us by email at info@goodnewstheology.com and we will proceed quickly.
Join Good News Theology School, preaching the accurate Gospel!